Sponsored by Clipper Marine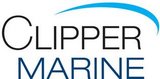 2019 Results Two Handed Series
Clipper Marine – PYRA Two Handed Mini Series.
Poole Yacht Racing Association staged its annual two handed mini-series in Poole Bay on Saturday, 20th July.
With glorious sailing conditions entries in a combined fleet of smaller class three and four boats gathered under the watchful eye of race officer Dick Linford from the Royal Motor Yacht Club on board the stunning 42' motor yacht 'Lady Elle'.
Sunshine and 16 knot South Westerly welcomed yachts closely racing under the popular VPRS rating system.
With Race One underway, 'Shebeen' in the hands of Ken Morgan and Peter Kent were soon leading the fleet and whilst retaining the lead and ultimately line honours, it was the beautiful 1939 Camper & Nicholson Xyris Class 30' Sloop 'Ampere' sailed by Nik Kidd and Chris Harrison that were to save their time and take the win. 6 of these classic sloops were built making it one of the first ever production yachts, costing the princely sum of £850 including what were termed working sails.
'Genesis' (one of two racing) Stuart and Shane Terry were to take second and a slightly more modern 1972 Ecume de Mer 'MS Amlin QT' raced by Mark Webley and Keith Lovett securing third.
With wind increasing a well fought start saw 'Shebeen' again taking the lead and 'MS Amlin QT' OCS and struggling to get back to correct their miscalculation.
'Genesis' was again to take the win, with 'Shebeen' holding on to second place and 'MS Amlin QT' having had to fight their way back following a very late start picking up third.
With winds increasing further and gusting up to 25 knots the final race of the day an ad hoc course around Poole Bay finishing at the entrance to the Poole Swash Channel was soon underway.
''Genesis', 'Shebeen' and 'MS Amlin QT' all working to win the start with 'MS Amlin' OCS for the second time, allowing 'Ampere' to climb over them as they returned. On the initial beat across to Hook Sands 'Ampere' suffered a loud bang from the end of the boom heard across the fleet as their outhaul fitting decided to retire after 75 years of service!
'MS Amlin QT' went into overdrive sailing through the fleet and whilst they couldn't physically catch 'Shebeen' taking line honours for the third time, finishing just behind 'Heat Beat' sailed by Joe Viveash and Ben Lewis the small Ecume was to secure the final race win.
Two handed racing had proven challenging in particular for those using spinnakers in the gusty conditions often exceeding 20 knots but all agreed a great experience.
'Shebeen' despite taking line honours in all three races , now needs a new Genoa as a result, hence will probably be sailing even faster soon.
Tired but happy competitors retired to the Royal Motor Yacht Club to enjoy a now infamous PYRA Rendezvous courtesy of sponsors Clipper Marine. The day ended with teams enjoying sunshine on the RMYC veranda ensuring that the social activity mirrored a great day on the water.
Keith Lovett
All photographs ; Ronzza Productions