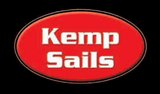 On Water Reporters,
Athene
Seashell – First Reserve
The Grey Silkie – Second Reserve
REPORT FROM THE GREY SILKIE
Motoring down the harbour to the bay start line on Saturday morning in rain, poor visibility and light wind was not good but as we left the harbour the rain stopped, visibility improved and there was enough wind to start the race.
Martin Murphy on Sea Jem started us and, with the tide against us, we went further east than anyone else, hoping for more wind and less tide. This strategy did not pay off and we were at the back of the fleet (12 boats) at Anvil Point. Bearing away, the spinnaker went up and we started to make up some of the lost ground.
The wind went further south and we swopped the spinnaker for the Code Zero upwind sail. Perfect conditions for it and we were soon overtaking the fleet and finished first across the line by nearly 10 minutes. Not quite enough to beat Energy so we were second by about a minute. Disappointing but a good result.
We were welcomed into the marina and had an enjoyable stay there. Evening drinks on the sea wall by the Cove Inn looking out across Lyme Bay, flat calm with no waves breaking on Chesil Beach, followed by food in the Inn – a perfect summer evening
On Sunday morning Brendon Pell on Vento Novo started us outside the harbour. The wind light and from the NE meant that we could hoist the Code Zero again and were soon pulling ahead. We made such good progress that we we had the tide with us most of the way. Beating up to the finish line Energy and Deity started to catch up but we crossed the line far enough ahead to win.
As always the weekend was another PYRA success. We were made welcome by the staff in the marina and I am sure we will all want to race to Portland again.
Robert Dyer (The Grey Silkie)