Sponsored by Clipper Marine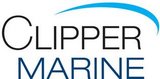 2017 Results Two Handed Series
PYRA Two Handed Clipper Marine Mini Series – 15th July 2017.
10 Yachts from Poole Yacht Racing Association ventured into a blustery and overcast Poole Bay for the annual Clipper Marine two handed series under the auspices of The Royal Motor Yacht Club on Saturday 15th July.
The first in a series of three back to back races saw VPRS classes Two and Three combined  for a triangular course around the Bay. Elanor, Chris Hawkes Elan 31was to make the running but followed home by Firebird a Hunter Impala owned by Peter Norman successfully saving her time and winning by 40 seconds corrected,  Elanor just one second ahead of Mike Shrimpton and Rose Debenham in their Legend 35.5, Maris Otter.
VPRS Class Three won by a Quartet – Genesis owned by Stuart Terry.
In VPRS Class One Elevation, Mark Titterington's Elan 333 broke away to take the win.
For race two all classes were combined in an increasing South Westerly keeping the two handers busy on a windward leeward course.
Maris Otter from class two was to win the start and lead up the first beat, but Elevation and Mark Carey's Archibault A31, Zorra3,  were soon to overhaul as they match raced the course. In Class One it was Elevation that was to secure their second win of the day but in Class Two Maris Otter and Firebird were to tie with exactly the same corrected time.
In Class three again Genesis were to secure the win.
With Classes One and Three therefore decided all was to sail for in Class Two for a round the Bay race concluding on PYRA's Poole finish line at the entrance to Poole's  swash Channel. A further increase in wind saw both Elevation and Genesis complete the day with three bullets, despite the Class One lead changing on multiple occasions in true match racing style.
In Class Two it was Maris Otter winning, ending with an identical score line as Firebird but taking the class on count back.
The weary but happy sailors retreated to a Clipper Marine sponsored rendezvous at the RMYC on Sandbanks to enjoy infamous PYRA hospitality and prizes for their days efforts.
Keith Lovett