Sponsored by Clipper Marine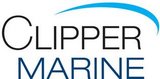 Results Two Handed Series 
Click "Slideshow" once on the album page
Use your "back" button to return to this page after viewing photos
EVERYONE A WINNER
PYRA's annual 2-handed mini regatta was again run under the auspices of the Royal Motor YC complete with a stately motor cruiser as committee boat + an attendant RIB. Their dedication and generosity was much appreciated by the fleet, more used to DIY improvisation and gate starts.
On the way out down the Swash under full main and big genny it looked as though there would be about 10 boats on the start line laid just west of no 2 bouy ready for a beat into Chalys under the cliffs. The wind was gusting high 20s, so by the time of the warning signal only 4 of us were left – Firestarter representing class 1, Maris Otter waving the class 2 pennant plus Zorra 2 and Shebeen eyeing each other ready to fight for class 3 honours.
Any thought of spinnakers 2 up in these conditions were quickly forgotten and the headsail was dramatically reduced as the gusts rose. A good close start by all 4 was quickly lined out into rating order. A short beat to the windward mark taking care to watch the tide on the bouy, then dead downwind back to Bar Bouy, with genny rolled back out. Harden up to reach to South Hook then back on the wind, through the line and Chalys again, twice round. All got first in class except Shebeen but what the heck? Hard work but great fun.
A short sandwich/repair break then off again for race 2.
Another close start with the fleet neck and neck. Tack away for clear air then come back at Zorra and Maris Otter on starboard. Zorra slipped through but tack on top of Maris Otter. Another tack to lay the windward mark just ahead of MP hardening up to lay the bouy and nearly forcing her to tack away. Not quite – wow this is really fun –  then bear away under full sail again to Bar Bouy and South Hook. This time the course took us back up the Swash on a tight fast reach. This was our chance with a big genny against Zorra's jib but already c200yds ahead. The guy was deployed to barber haul the genny clew and we slowly but perceptibly closed. Through the shifts past the chain ferry and bear away around N Haven for the RMYC line, goose winging for the shortest line. Yes! – we got them by 2 seconds on corrected time, so on count back Shebeen won class 3, Maris Otter class 2 and Firestarter class 1.
Keith Lovett's photos off the back of Firestarter neatly sum up the order on the water under a low grey scudding sky.
Tremendous fun rewarded by a small but select and highly enjoyable RV at the RMYC hosted by our sponsor, Clipper Marine.
Ken Morgan
SHEBEEN