Sponsored by Kemp Sails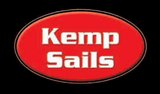 2019-Portland-Flyer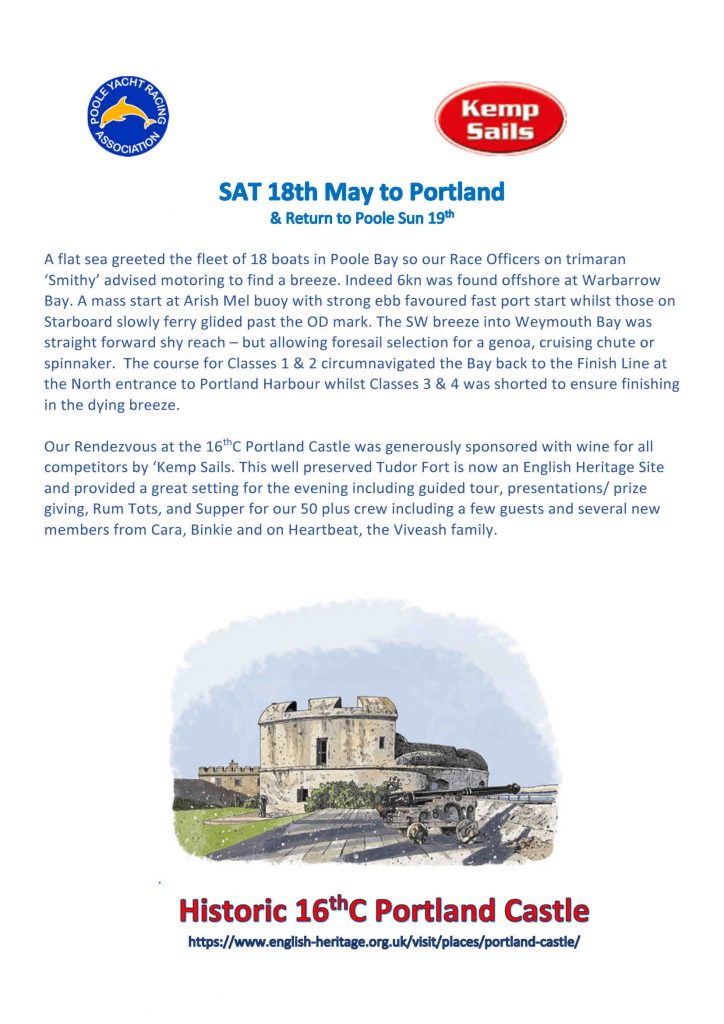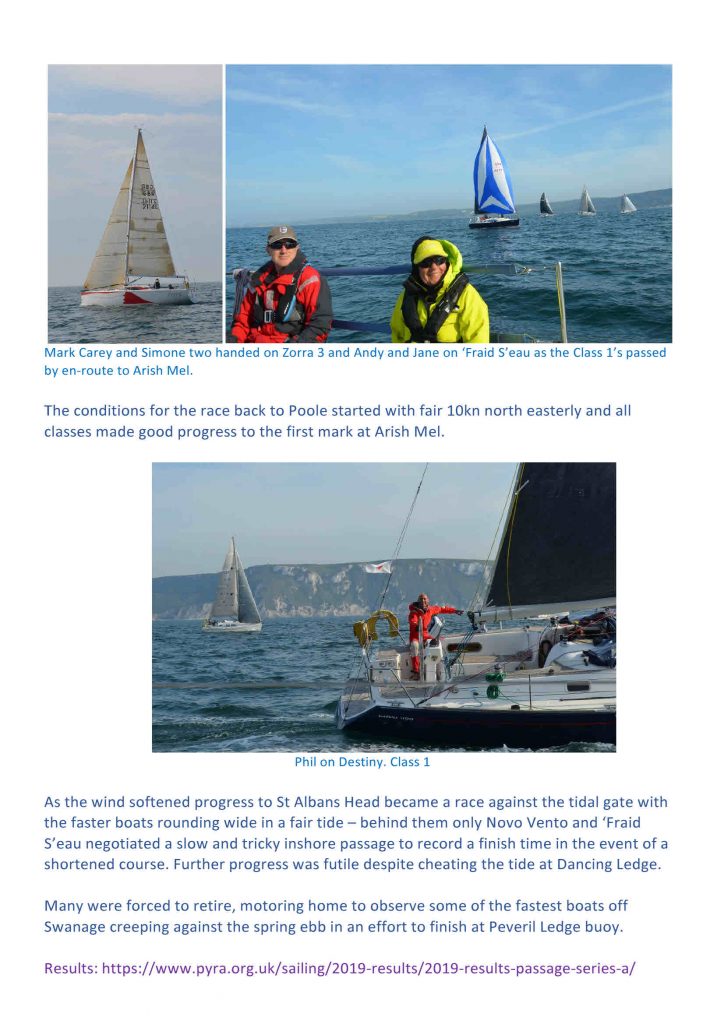 From the deck of Matchmaker II

The forecasts for the weekend indicated that there could be problems with very light winds. The fleet assembled at the Rig Shop buoy (previously Vinyl Solutions) with the early arrivals treated to a display from a dolphin leaping out of the water and visiting some of the boats. The wind teased us a little but it was clear that we were going to be unable to make a start and so we motored to Arish Mel. There the wind was a light south-westerly enabling shy spinnaker reaching to the first buoy. However, as we approached the first buoy the wind appeared to be dying and so the course was amended to avoid the original backward dogleg and head straight for the finish. Classes 3 and 4 finished at the buoy.

Following an informative tour of the castle crews enjoyed a hog roast supper or vegetarian alternative and some beverages. Many thanks to Roger for facilitating the evening. Quite a few of the crews then enjoyed a beer or two at the Cove House Inn.

An 8 o'clock start on Sunday meant a somewhat rushed breakfast! We were however fortunate to find a good breeze of 10 to 11 kn from the north-east giving us a good sailing breeze and flat water. Times were to be taken at Arish Mell, the coastguard lookout at St Alban's and at Peveril Ledge. At Anvil Light the wind died! It was frustrating to see class 1 boats and the fastest class 2 boat well to the east. We spent the best part of 2 hours looking at Anvil Light with the breeze playing games with us. First we were well to the east of a lobster pot then we were well to the west of it! The tide then became progressively stronger and we had little alternative than to reluctantly retire.