Click here to view our Amended Sailing Programme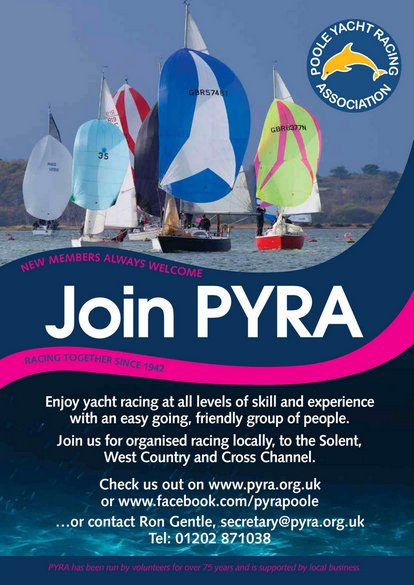 this is the sort of programme that we would expect/had planed to follow but …….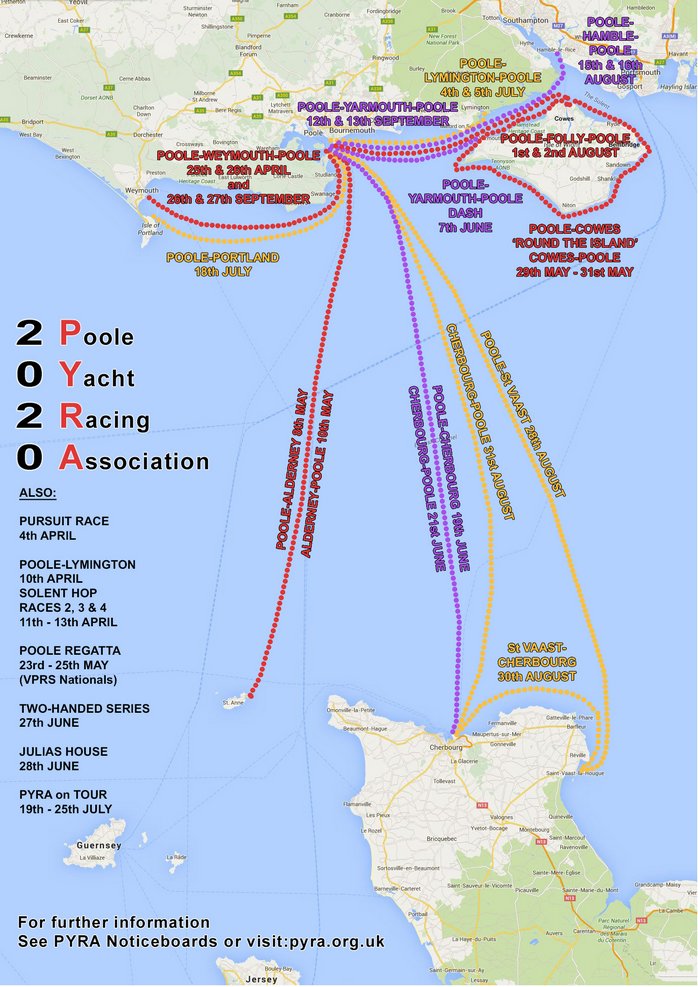 Hi All
Contrary to our hopes the provision of competitive yacht sailing with mixed crews within the government social distancing and safety guidelines is not yet possible. However, you can be assured that your committee have met, virtually, and will continue to meet to organize PYRA racing in some form at the earliest opportunity.
To that end we ask you to reserve the remaining weekends featured in our programme plus the 10th/11th October for PYRA events in the hope that we can race together at some stage this season.
Much of our season has already passed and the structure for the remainder must change so you can expect any of the following alterations to our normal practices and published programme in the interest of providing some racing:
– Changes to courses, venues, start times, classes and rendezvous.
– Our usual series scoring systems to be abandoned in favour of 'stand-alone' results for events that we are able to run.
– Restrictions on Crew composition and Sail plans.
– The PYRA Tour is unlikely to take place in its usual format.
As a committee we will keep you informed of any meaningful movement towards a return to PYRA racing and we are all happy to answer any queries that you might have. In the meantime, we hope that you can enjoy some leisure sailing on your boats and look forward to seeing you on the water soon.
Regards
Rob Gibson
PYRA Association Captain
---
Poole Yacht Racing Association (PYRA) offers coastal and cross channel racing to yachts and multihulls based in or near to Poole Harbour.
We usually enjoy some sociable chatter and beverages at the destination Rendez-vous.
Our objects are:-
"to promote, encourage, organise and coordinate racing for bona fide sailing yachts in association with the member yacht clubs based on Poole Harbour which sponsor it. (Currently these are Parkstone, Poole and Royal Motor Yacht Clubs)."
We put on a varied programme of races see sailing program and social events. PYRA is about having fun and enjoying our sailing.
Selection Of The Boats From Various Classes
Racing is divided into 5 classes all actively supported
Multihulls race under a Multihull Rating provided by our Class 5 Captain
The precise split between classes 1, 2 and 3 is not decided until early April each season.
The divisions for 2019 were:-
Class 1 VPRS Fast Group TCC 0.962 and above, (Beneteau First 36s7 to Humphreys 50 Custom)
Class 2 VPRS Medium Group TCC 0.891 to 0.961, (Sigma 33 to Elan 33)
Class 3 VPRS Slow Group TCC less than 0.890, (Moody 28 to Hunter Impala 28 )
Class 4 Ideal for couples, shorthanded or newcomers – Straightforward Bay, Coastal and Channel racing in company – very good company!
Class 5 Multihulls
Annual membership from as little as £55 with a free VPRS Rating Certificate for monohulls, or £40.00 for multihulls.

For more information see about us/FAQ .
To contact PYRA please go to Contact Us .
Other points of contact are listed under about us/officers.
Please send items for inclusion on this site to Mike Fox at
Email Webmaster@ plus domain name.